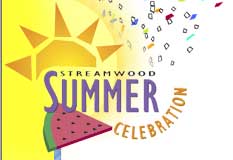 Exclusive Royal Caribbean Sale in Conjunction with
Once a year we participate in our local Chamber of Commerce hosted Summer Celebration.
For those in the area, it is your chance to meet us in person to discuss your vacation plans, pick up some brochures, and take advantage of our exclusive offers setup in conjunction with the event. Here is one of those specials that we will be featuring during the event July 27th - 29th. We also extend the offers to our readers - ask us for complete details. (click the link above for times and location)
Brochures
We get several calls for cruise ship and land vacation brochures. In this day and age, the majority of the suppliers have cut down on printed materials and replaced them with online versions.
We stock brochures that are available from our suppliers on a regular basis and increase our stock in time for this annual event. If you are in the area, this is a great opportunity for you to browse our "wish books".
Did you know that was how I convinced my husband to take an Alaska cruise? He had said, "It's cold there. We live where it's cold. Why would I go on a vacation to somewhere that is cold?" Well we've been back to Alaska several times since that initial look at an Alaska brochure.
What's on your wish list? If we don't have a brochure, we'll be happy to do some research and provide you with all the details.
Come see us if you are in the area this weekend - or call us afterwards to discuss your wish list.
Receive up to $100 USD Onboard Credit per Stateroom
Applicable for new Outside Staterooms & Above
Booked on Select Ships & Sailing Dates
Booking Window: 07/29/12 - 08/04/12

Contact Us for Complete Details Including Applicable Sailings