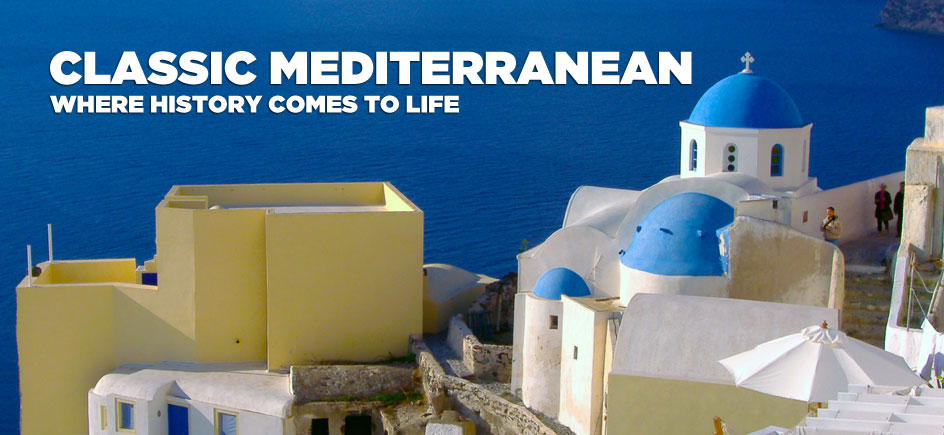 European Cruise Vacations Credit: Royal Caribbean International
Royal Caribbean's Largest European Deployment
Twelve of Royal Caribbean International's ships will be home porting in Europe for the 2012 Summer season. This marks the largest deployment in Europe for the line, up from 11 ships in 2011 and 8 ships in 2010. This is a substantial investment in the European market. Other lines are also increasing deployments in Europe.
Royal Caribbean adds 2,100-passenger Serenade of the Seas to the European fleet in 2012, sailing out of Barcelona, Spain. Her debut in Europe features two different 12-night Mediterranean itineraries.
Royal Caribbean also announced it will begin regular cruises out of Amsterdam for the first time, its 12th home port in the region. 2,100-passenger Brilliance of the Seas will sail a new series of Northern Europe itineraries out of the city and Copenhagen.
Highlights of the 2012 Europe Deployment
12 out of 22 ships will be in Europe for 2012
Adding 23 ports in seven additional countries
Mariner of the Seas: Holy Land sailings, 7-night Western Mediterranean voyages from Rome
Vision the Seas: Holy Land sailings, Northern Europe
Liberty of the Seas: 5-night Western Mediterranean
Maiden calls: Arhus, Denmark; Klaksvik, Faroe Islands; and Kenes (Lofoten), Norway
Serenade of the Seas: 12-night Mediterranean (overnight in Venice; Greece and Turkey)
Brilliance of the Seas: Northern Europe from Amsterdam; Copenhagen
8 interports: Toulon, Marseille and LeHavre, France; Genoa, Messina (Sicily), and Bari, Italy; Valencia, Spain; and Kusadasi (Ephesus) Turkey
An "interport" is a place where passengers can board ships in the midst of a scheduled itinerary.
Royal Caribbean has begun announcing the details of the Europe 2012 Deployment this week. See the following posts for additional details about the deployment. Royal Caribbean is announcing the itineraries in two groups. This post will be updated as the details are posted.
Related Blog Posts